Recognition of Prior Learning
Recognition of Prior Learning
Aprendizaje permanente, Otros temas - Recognition of Prior Learnning (RPL)
Productos del conocimiento:
Otros productos del conocimiento - Virtual discussion
Moderadores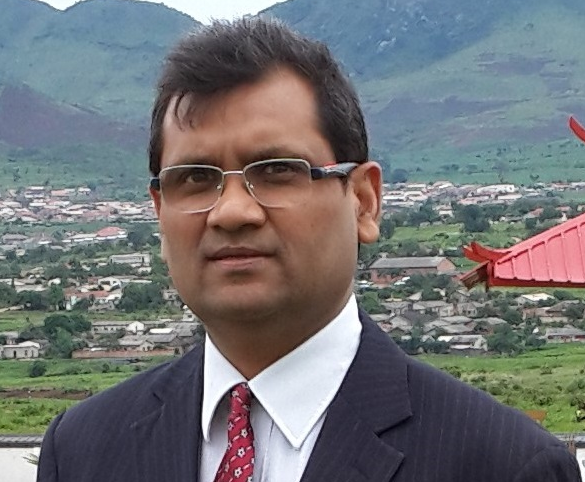 Ashwani Aggarwal, ILO
Ashwani Aggarwal is the ILO's Work Area Leader for Work-based learning (WBL), Apprenticeships and Recognition of Prior Learning (RPL). Earlier, he had worked as ILO's Youth Employment Coordinator for Africa and Senior Skills and Employment Specialist in Africa. He also has experience working in government, the private sector and on World Bank supported projects. Mr. Aggarwal has provided policy advice and capacity development service for skills development and youth employment to more than 30 countries in Asia and the Pacific, Africa, Americas and the Europe. He is credited with the establishment of innovative skills policy, systems and programs in many countries, which have improved the employment outcomes and social inclusion. These include quality apprenticeships, skills and employment promotion in rural and informal economy, skills recognition, recognition of Prior Learning, upgrading informal apprenticeships, public-private partnerships, gender equality, management of training institutions and competency based training. He holds a Ph.D. degree in TVET policy, system and institutions. He has led many research projects and publications, and presented papers at high-level fora.
Albert William Okal
Albert is Senior Skills Development Manager for the ILO country office for Tanzania, Uganda, Kenya, Rwanda and Burundi. He has over 14 years' experience working as an education and training expert, initially at various national training institutions including a teacher training Institute and university. For the past 6 years, Albert has successfully managed the skills development portfolio for the ILO office in Dar es Salaam, including guiding the development and establishment of RPL assessment in the Tanzanian VET system. The RPL programme has been nationally adopted and more than 3,000 people are currently benefitting from the RPL assessment and certification. He has also managed and guided the establishment of the formal apprenticeship system in Tanzania – the first ever fully accredited apprenticeship programme to be developed and implemented in the country. In addition, Albert has provided technical insights that have contributed to the development of similar skills programmes in Kenya, Zambia, Uganda and Rwanda. He has also reviewed various ILO technical documents guides and policy documents. Moreover, he has practical experience in designing and establishing RPL systems within the African context. Albert holds a bachelor's degree in Education and a Master's degree in Social Psychology in Education.
In the absence of recognized qualifications, a large proportion of people face severe disadvantages in getting decent jobs, migrating to other regions and accessing further education, even though they might have the necessary knowledge and skills. The Recognition of Prior Learning (RPL) process can help these individuals acquire a formal qualification that matches their knowledge and skills, and thereby contribute to improving their employability, mobility, lifelong learning, social inclusion and self-esteem. This E-discussion will highlight the importance of RPL and how such systems contribute to poverty reduction, job-creation and employment.

This discussion will commence on 24 September.

Today's globalized and fast-changing world is marked by an increasing diversity and flexibility in where people work; how people work; the regularization of; and mobility for work. Because of these developments, workers have been able to obtain skills and knowledge through a wide range of sources and means, both within countries and across developed, developing and emerging economies. Capturing the competencies that individuals acquire over the course of their lives, regardless of where or how they were acquired, is important in ensuring that workers have evidence of all skills obtained. Proof of acquired skills also eases the transition between different jobs and can remove barriers to wage growth.

In developing countries with high school dropout rates, many workers acquire workplace skills via informal means. As a consequence they face significant challenges in gaining decent employment and furthering their education if systems are not in place through which knowledge, skills and competence acquired through non-formal and informal means are recognized. Against this backdrop, ensuring that workers have access to systems that enable them to 'document' the worth of their skills for use in the labour market becomes increasingly important. With half of the global labour force working and producing in the informal economy (amidst growing informality in industrialized countries), and with the increasing internationalization of labour markets, the benefits of recognizing prior learning are vast. These include the transfer and recognition of the skills of migrants in new contexts, an easier capacity for workers to…..

(Please read full Guidance Note below.)

We invite you to contribute to this discussion by responding to the following questions:

1. How has your country used RPL systems and what results and lessons have emerged from its use?

2. What challenges has your country experienced in the implementation of RPL systems?

3. Recognition systems can be used to promote more inclusive and sustainable economic growth that benefits everyone. In your view, what potential benefits do RPL systems offer migrant workers/refugees?

4. How can we build trust around the assessments offered via RPL?
Empleabilidad, Política de empleo, Reconocimiento de aprendizajes previos, Política de formación y capacitación
Países miembros de la OCDE