Lifelong learning for the future of work 9
Lifelong learning for the future of work
Other knowledge products - Virtual discussion
Moderators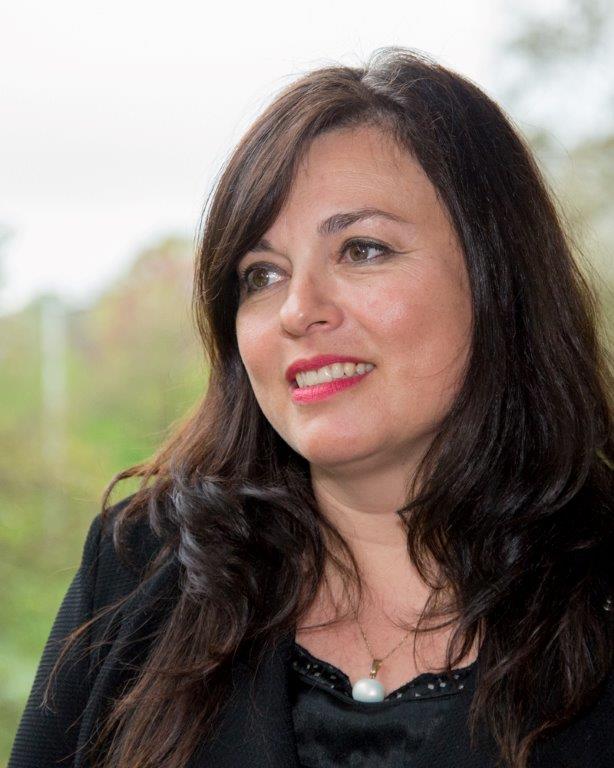 Ms. Olga Strietska-Ilina
Ms. Olga Strietska-Ilina is a Senior Skills and Employability Specialist in the Employment Policy Department of the International Labour Organisation (ILO). She leads the Work Area "Skills Strategies for Future Labour Markets". Olga has been working on policy advice, research, tools and technical assistance to ILO constituents in the field of skills needs anticipation and matching as part of national and sectoral policies and strategies. This work includes integrating skills strategies in employment policy, Skills for Trade and Economic Diversification (STED), skills for green jobs and environmental sustainability, and skills technology foresights. Before joining the ILO, Olga worked for the European Union's Centre for the Development of Vocational Training (Cedefop) as an expert on forecasting skill needs. Between 1996 and 2003 she was Head of Czech National Observatory of Employment and Training in Prague. She started her career teaching at the Central European University, European Studies and International Relations Department. Olga holds post-graduate degrees in Economic and Social Sciences from the University of Manchester, United Kingdom, and in Society and Politics from the Central European University – Prague College, and History and Social Anthropology from the Moscow State University named after Lomonosov.
Ms. Jeannette Sanchez
Jeannette Sanchez has over 18 years' experience in analysing, planning and implementing strategic communications projects and campaigns ranging from public health to economic reform issues to non-discrimination and equal rights. She has consulted for major overseas development and UN agencies including USAID, the World Bank, the ILO and the WHO. Jeannette has extensive international experience having worked in Georgia, Bosnia & Herzegovina, Kazakhstan, Kosovo and Paraguay. Over the past five years she has lead the ILO effort to develop the first inter-agency global knowledge sharing platform on skills for employment. The platform, formally launched in June 2013 under the leadership of the ILO, provides an online forum for capturing evidence-based approaches to tackling skills challenges faced by countries around the world. Jeannette will be facilitating this online discussion.
This E-discussion aims to bring together representatives of government, education and training institutions, the private sector, worker organizations, academia, and international organizations among others to discuss concrete policy options in developed and developing countries for promoting lifelong learning (LLL). It has been organized in the framework of the ILO Centenary Initiative on the Future of Work (FOW). The FOW Initiative aims at understanding as well as responding effectively to new challenges posed by a number of drivers of change in order to advance the Organisation's mandate for social justice.

Many of the global trends and forces impacting the world of work – technological, climate, new forms of work organization, globalisation, demographical – will have a profound and diverse impact on the demand for skills. Skills development can help workers and economies take advantage of opportunities in the future, act as an important enabler of transition, and address some of the associated costs. However, the capacity of education and training systems to anticipate and adjust to constantly changing skills demands will require:

• good quality basic education that provides the foundational skills that allow people to embrace change, take advantage of emerging job opportunities, and engage in further learning;

• the facilitation of dynamic learning over the life cycle to ensure that people keep pace with digital and technology-related skills and other factors of change to remain productively engaged in employment.
Lifelong Learning (LLL) is central to managing the different transitions that workers will face over the course of the life cycle. It can ensure that they successfully enter the labour market, continually upskill while in employment, and reskill to take advantage of emerging jobs throughout their careers.

This life-cycle approach raises fundamental questions about the respective responsibilities of governments, workers and enterprises in making choices about when and how to reskill and retrain. It requires strategies to ensure the financing and delivery of skills development, whether through the enhancement of public investment, the provision of financial and other incentives to boost engagement in learning activities, and/or approaches that seek to combine a mix of public and private investment in all phases of delivery.

We encourage you to read the Issue Brief 'Skills Policies and Systems for a Future Workforce' prepared for the 2nd Meeting of the Global Commission on the Future of Work which took place on February 15-17 as additional background information on this discussion, see below.

This discussion feature works best when accessed from the following browsers: Chrome or Firefox.
To begin the global conversation on LLL we invite you to reflect on the following questions:

1. How can the model of LLL be adapted to cater to a future world of work? What are the building blocks of a well-functioning LLL system?

2. What governance mechanisms will be suitable for the efficient provision of and engagement in relevant LLL for all? What are the respective roles of governments, the private sector and the social partners?

3. What financial mechanisms might be used to encourage the provision of and participation in training; who should bear the cost and how? What are investment priorities for LLL to harness economic growth and minimise social risks?

4. What strategies, policies and incentives will be needed to increase the uptake of LLL?

5. What are the appropriate delivery mechanisms of LLL that will make learning accessible and relevant for youth, adults and older workers, embrace new technologies and forms of learning and balance needs for wide access, flexibility and quality in the learning offer?
Employability, Employment policy, Recognition of prior learning, Skills and training policy
Countries and territories: